Antique MINTON Serving Bowl 1870s 19th Century Danish Flow Blue Pattern, Rare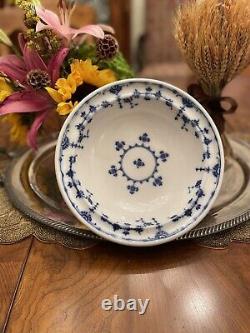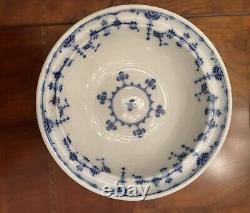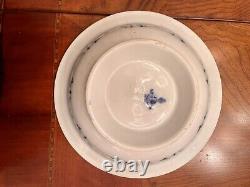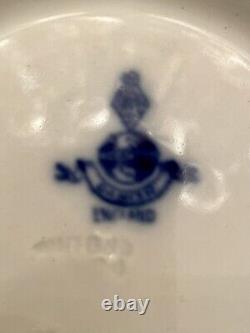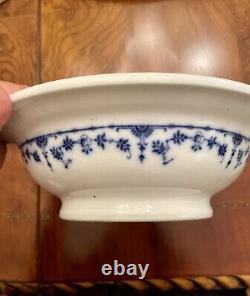 This beautiful antique serving bowl by Minton is a rare find from the Victorian era. Made in England in the late 19th century, it features a stunning Danish flow blue pattern on a round shape, perfect for all occasions.
The bowl is made of high-quality porcelain with a glossy finish that adds to its elegance. The set includes one serving bowl that is perfect for decorative or functional use. Its backstamp is printed and impressed Mintons, and it is an original piece from the Victorian era. This British flow blue bowl is an absolute classic pattern and a wonderful addition to any collection and is sure to impress.

---