Hawkes Crystal Fruit Bowl American Brilliant Period Crystal Bowl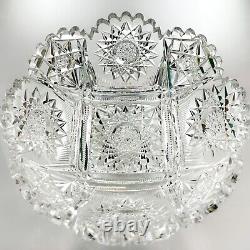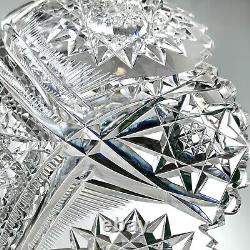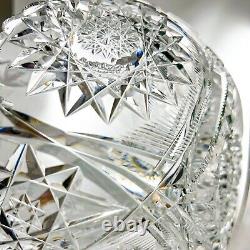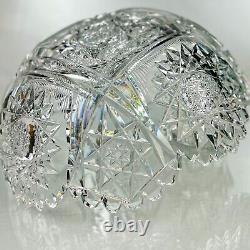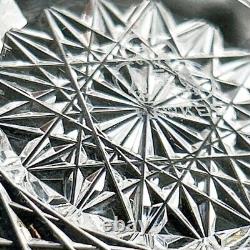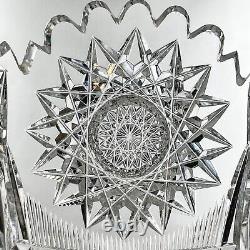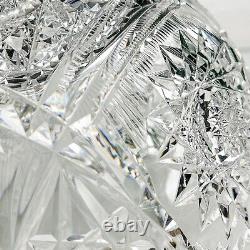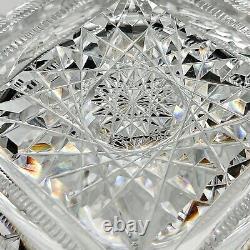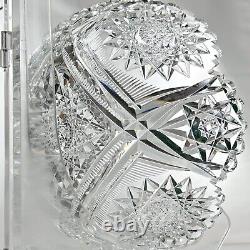 Elevate your table decor with a Signed Hawkes Crystal Fruit Bowl. The epitome of timeless elegance! Celebrate the art of fine craftsmanship with this Hawkes Crystal Signed Fruit Bowl. Bearing the distinguished Hawkes etching in its center and signature U-shaped cuts along the sawtooth rim, this piece is a testament to timeless beauty. Picture this 8" diameter, 4" high bowl as the centerpiece of your dining table, brimming with fresh, colorful fruits, or as an elegant decorative bowl on a side table, holding a selection of glass baubles.
Despite two very small impact marks along the rim, its overall condition and allure are remarkable. This Hawkes Crystal Bowl isn't just a serving dish; it's a centerpiece that adds sophistication to any setting. Experience the charm of Hawkes Crystal today. It's time to serve in style! Signature'U' cuts in sawtooth rim.
Deep cuts into a very clear blank. Hand wash in cold to warm water with mild soap and polish dry with soft microfiber towel.
Measurements: Width 8 in / 20 cm Height 4 in / 10 cm Condition: Pre-Owned Good Any flaw that can be felt by a delicate hand or seen upon close eye inspection will be noted in description. No magnifying glass or loop was used in inspection but we stand by our descriptions listed. More pictures are always available upon request.

---