Set of Three (3) Vintage Italian Genuine Alabaster Hand Carved Nesting Bowls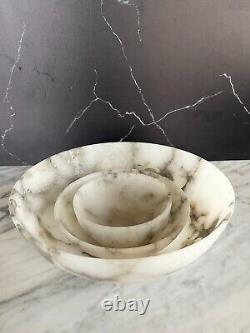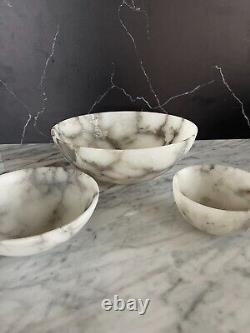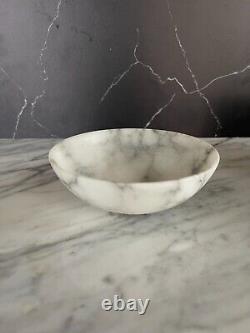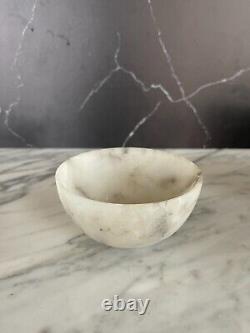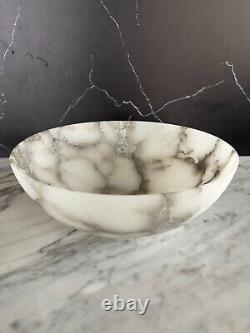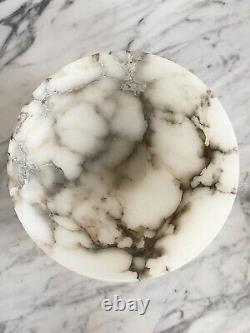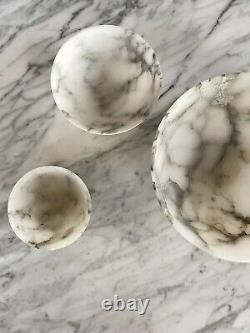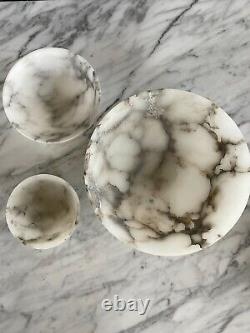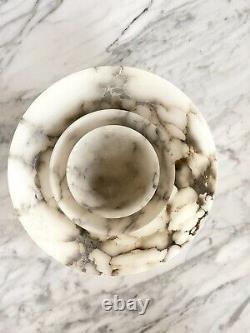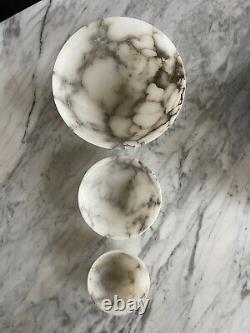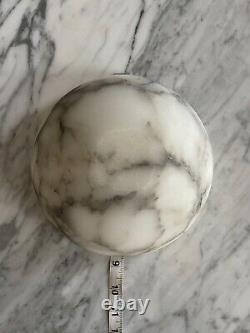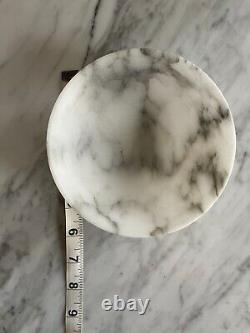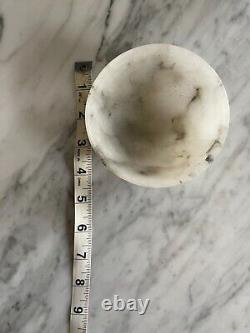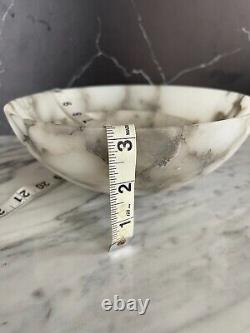 The smallest is 4" in diameter, the medium is 6" and the largest, approximately 8.25. Also worth noting the depths do vary with the largest quite deep (3.25) and the two smaller ones are slightly shallower. I've tried to show this in the photographs.
This alabaster is uncoated and unlacquered so it has a beautiful matte finish. There are a few minor surface scuffs on the bottom from use.
Veining on all three is very good and varied. If you have any questions or would like additional images, please don't hesitate to reach out.

---