TIFFANY & Co. Art Deco Gold Gilded Bronze Tazza/Compote Stand, Brilliant 1920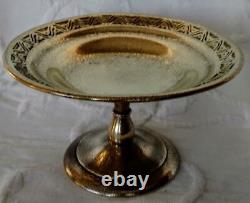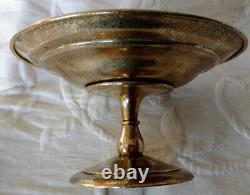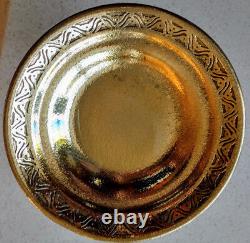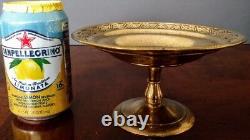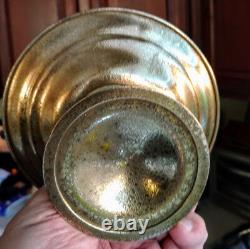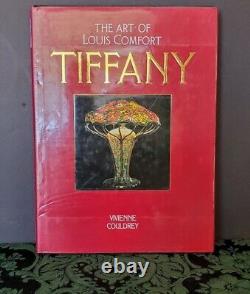 TIFFANY FURNACES BRONZE STEMMED w/a "GOLD DORE FINISH" TAZZA-Compote Dish 6.5' wide by 3.5' high. Circa 1920 very good condition, beautiful piece.
Tiffany's "Gold Dore" is gold gilt over the bronze. Shaped & made item was achieved by using a 24K gold electroplate process. On the base metal that was then highly polished to give a bright gold effect. TAZZA has its original naturally aged patina.
And is in excellent condition with no damage, especially considering it's age. Are becoming rarer & rarer to find. We have had ours (2) keeping 1! For 30+ years, both in equally fine condition.

---