Vintage Tiffin Franciscan Williamsburg Punch Bowl 20 Torte Plate 12 Cups 1950s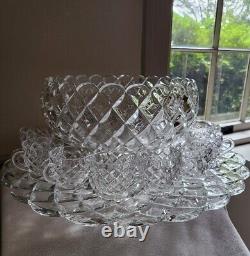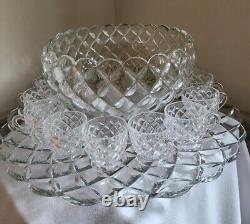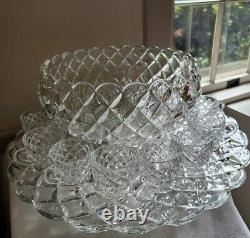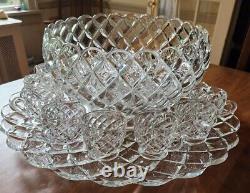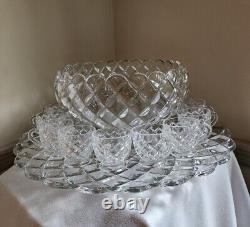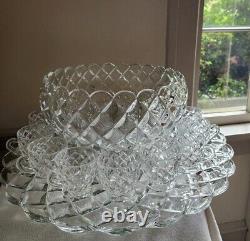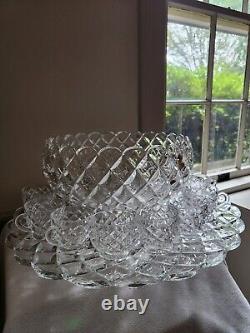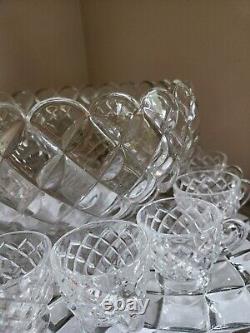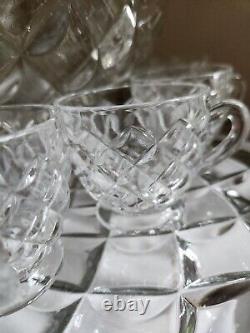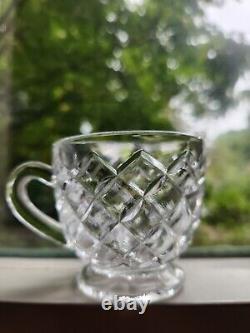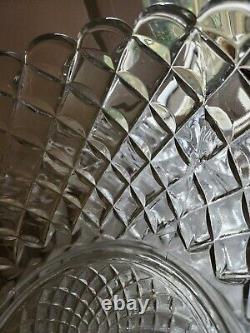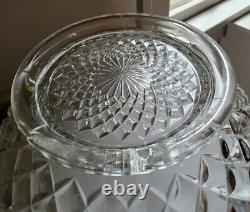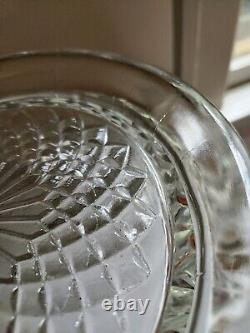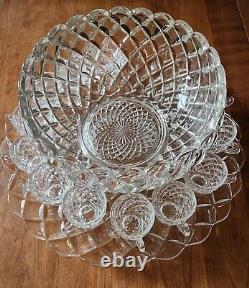 This is a stunning piece from the 1950's, a Tiffin Franciscan Williamsburg punch bowl set with its large torte plate or underplate, and 12 cups. These pieces were made in Tiffin's Ohio plant location, now long closed.
The punch bowl is 13 1/2" in diameter, and is 7 1/4" tall. Each cup holds 4 ounces of liquid, is 2 3/4" tall and 3" across the top.
The torte plate or underplate is 20" across and is on a small pedestal base, such that the rim of it is 2 1/4" from the table top. The whole set is heavy; the plate and bowl are 3/8 thick glass, and the plate alone weighs 12 pounds, the punch bowl 11 pounds, and of course the 12 cups additional to that. I do not see any chips or cracks on any piece, they are in excellent condition. There are what appears to be straw marks from the time of production on the punch bowl base, the torte plate towards the center, and there is a line nearer to the edge that at first I thought was a scratch, but I believe it is also a straw mark. I have taken close pictures of this area for your review as well.
I do not have the punch ladle to go with this set. Please see all pictures for condition and details.

---